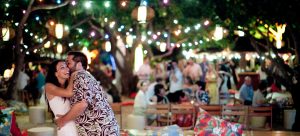 Are you celebrating your birthday, do you have an anniversary of your work or is there another festive occasion? Then you have a good reason to give a party! But where do you start? Do you know what needs to be arranged to give a party? Below you will find a handy overview of things by Golden Venues you need to think about when you want to organize a large or small party.
More than 1 month in advance
Determine opportunity
For which occasion is the party held? A birthday party needs a different approach than an anniversary or a wedding party. You will probably celebrate a party with colleagues in a different way than a housewarming. A children's party is not the same as a reception. A party for 1000 men takes you differently than a party for 20 men. It is therefore wise to think beforehand about the occasion of the party and what this means for the organization and the final execution.
Determine date and time
Determine the date and time of the party. Do you have a specific date in mind? For example, because this is the day on which your birthday is, you have the last working day or because the date has a special meaning.
If you are flexible in the choice of the date and time, then it is good to ensure that they are feasible for as many guests as possible. At the weekend many people are free and chances are that they can come to the party. Or maybe you would rather give a party right after your work, because all the colleagues you want to invite are already there. If there are many (young) children, do not give the party too late in the day. Also take into account important holidays and events when setting a date.
Determine budget
Many of the choices you make for giving a party depend on the available budget. If you have little to spend, you might want to invite fewer people, keep the decor sober, limit food and drink or choose a less expensive party location . To find the best possible balance between your wishes and the expenses, it is advisable to set a maximum amount in advance that you want to spend on the party.
Make a budget
Make a list of all your wishes for the party with the expected costs. This way you can draw up a budget of the costs for the party. If your budget is above the fixed budget , you will have to delete parts of your wish list or think of cheaper alternatives.
Tip: do not you have so much to spend, remember that you can arrange or make some things yourself to save costs.
Professional help
If the organization of the party is too much to arrange alone, consider taking (professional) help. You can ask someone from your family or circle of friends to help you or engage a professional event planner. An event planner takes a lot of work off your hands and has experience in organizing parties, but is often a lot more expensive.
Create guest list
Parties and parties are available in all shapes and sizes. From a party for your best friends or immediate family, to a huge party with family, acquaintances, friends and friends of friends. In addition to choosing the number of guests, also take into account the age of the guests. Is the party only suitable for adults or are children also welcome? Note that the more people you invite, the more expensive a party becomes!
If many guests come from far away who are unable to return home the same day, help them arrange an overnight stay.
Select location
The location is an important part of a party. Based on the type of party and the number of guests you choose a suitable place for your party. Is the party organized inside or outside? Is it a party that is being danced? Keep that in mind in the space required.
If you keep the party at home, you save on the costs of renting a party room, you do not have to travel afterwards and your own things are within reach. Giving a party at home, however, means that you are responsible for the purchase of food and drinks , the decoration of the room and the cleaning afterwards.
A party at a remote location is practical, because a lot is done for you. It is not always necessary to pay for renting a room. In such a case, a minimum purchase of drinks and / or food is often required. You can rent a location including catering or a location where you can take your food and drinks.
Create a script
Make a list of the things to be organized for the party and what will happen at what time before, during or after the party. A detailed schedule of activities shows whether something is possible or not, gives you a better overview and makes it easier for you to plan. If you have help organizing the party, share the scenario with these people.
Define the dress code
Some parties have a dress code or dress code. This way the guests are informed about the way in which they have to dress and nobody needs to feel uncomfortable. Possible dress codes are:
Casual-worried, everyday clothing.
Smart casual – nicely dressed. No complete suit. A neat pants / skirt with a jacket / blouse is sufficient.
Tenue de ville 'city clothing'. A suit for the men with a tie and matching, neat shoes. Dress / suit with skirt to over the knee + panty or trousers with jacket and heels.
Cocktail – festive chic. Men in dark suit with white or colored shirt, matching accessories and shoes and possibly a tie. Women wear a short, festive dress with high heels, matching make-up and hairdo.
Black tie – chic. Men in tuxedo, black leather shoes and black socks, white shirt with stand-up collar and double cufflinks and a black bow tie. Women: long evening dress, open shoes with a heel and a matching bag, stylish jewelry, hair and beautiful make-up.
White tie – very chic. Men's suit, white shirt with double cufflinks and stand-up collar, white bow tie and black patent leather shoes. Women in chic, long and sleeveless evening dress with matching long gloves. Stylish accessories, beautifully cut hair and professional make-up.
The chosen dress code is mentioned on the invitation to inform everyone of this.
Gift suggestions
It is useful to mention gift suggestions on the invitation . If you put an image of an envelope on the invitation, this refers to giving money.
Making invitations
It is nice to invite guests in a suitable way for your party. A nice way to do this is by sending invitation cards. At Poobies you can design your own invitations or order ready-made invitations . If you make your own invitations, you decide for yourself how the card will look. The result is a unique invitation, which you will receive a lot of positive feedback! Ordering ready-made invitations is very easy and fast. You choose your favorite invitation card and all you have to do is specify the text that should appear on your card. Poobies then ensures that the card is printed and sent. Order at Poobies pre-free model cards or a free proof of your own design to discover what the card looks like and feels like in real life.
Mention at least the following information on the invitation:
Opportunity
Date and time
Location
Gift suggestion
Deadline for RSVP (let you know if you do or do not come)
Especially if you want to design invitations yourself, it is wise to start with this in time. A lot of time is spent thinking and designing tickets. Send the invitations to the guests at least four weeks before the party date.
After the party you can thank the guests for coming with the help of a thank you card. It is nice to make these thank-you cards in the same style as the invitation. Thank you cards will be sent at the latest six weeks after the party has taken place.
Catering/food and drinks
What kind of catering will there be during the party? Will it be a party with drinks only, will snacks be served or perhaps a full dinner? Is alcohol given at the party? A list of exactly what you want to offer at your party is useful so that you can pass this on to the catering or use it as a guideline when making purchases.
If you organize a party at home, make sure you have enough glasses, crockery and cutlery. Buy food and drinks in time. Ask your guests for special wishes, for example in the case of allergies or diets. With a catering on location, you must pass this information on in a timely manner.
Remember that if you offer dinner to the guests, they should be able to sit down to eat.
If you are going to serve cake or pastry during the party, you can go past the confectioner's or patisserie to ask for the possibilities and prices. If necessary, plan a tasting if possible. Also ask for the delivery time of the pastry, because this can vary from a few days to a few weeks!
Special guests
Arrange special guests for the party, such as a singer (s), actor / actress, clown or entertainer, on time! Especially on weekends, these people are soon fully booked.
A few weeks in advance
Send invitations
Now is the time to send your (self-made) invitations to the invitees if you have not already done so.
Take it freely
Organizing a party requires a lot of preparation and takes a lot of time. If you can not arrange everything during the weekends, take extra days off. Do not forget to also ask for the day on which you give the party, if this falls on a working day.
Sometimes it is wise to take out an event insurance, for example if you are going to organize a big party. In this way you prevent that due to an unexpected situation the party can not continue or that you end up with high costs. On the internet you will find various banks and organizations that conclude event insurance. Read the conditions carefully to see if your type of party is being reimbursed.
Transport
Is transport between locations necessary because the party is being celebrated at several locations? Do you offer transportation to and from the party location? Then arrange this on time. You can request quotations for bus or car hire, with or without a driver, to make a cost estimate. As soon as you enter into an agreement, ask for a written confirmation of the agreements made.
Music
Music is an important part of a party. Look for (live) music that fits your music needs and tastes. Arrange a person in time to control and arrange the music during the party.
Photographer
Do you want to capture your party on photo and / or video? Ask a family member or friend to photograph or film at the party or go in search of a professional photographer or cameraman. View examples of his / her style in the latter case. This way, you can avoid discontent afterwards about the photos or video images taken. Request a written confirmation of the agreements made as soon as you enter into an agreement.
Tip: with a limited budget, you can also place disposable cameras at the party location instead of a photographer. During the party, guests can take photos that you have developed after the party. This often results in very nice and unique photos.
Sort out party clothes
You want to look festive on your own party. Therefore, look for a new outfit. Do not limit yourself to clothing, but also think about matching shoes and accessories.
Decoration
At a party is a festive decoration of the space. Decorate the room with chairs, (standing) tables, table linen, flowers and plants, balloons, garlands and party lights. Inform at the location what is already available and what you have to take with you. At an outdoor party, take into account any bad / cold weather and arrange a tent / roof, fire pits and patio heaters. In the case of high temperatures, a roof or parasol is also practical.
1 week in advance
Create a final guest list
Make a final guest list based on the received reactions. Now it is still possible to pass on any changes in the numbers to the party location and catering and to process changes in the quantities that have to be purchased.
Review script
Check again the scenario that you made at the start. Strike away what has already been done and see what has to happen. If changes are made to the scenario, keep all involved people informed.
Inform neighbors
Give yourself a party at home? Then inform the neighbors about the organized party. Apologize in advance for any inconvenience and / or invite your neighbors to come to the party.
Table arrangement
At a party with a meal or dinner it is wise to think about the table arrangement. Put guests together with common interests and keep guests who do not get along well with each other. You can also choose to have men and women turn around at the table.
Shopping
Do you do the catering (in part) yourself? Then you will have to do the shopping yourself. Before you go to the supermarket or shop, make a shopping list with all the essentials. This way you will be prepared and save your time. Take enough bags to transport the groceries and possibly ask someone to come along and help you.
Decoration of the location
It is best to dress up the location one day before the party. This way you avoid stress on the day of the party itself, on which enough other things have to be arranged. If this is not possible, plan sufficient time for the decoration on the day of the party. The decoration of a room often takes a lot of time.
To the hairdresser
Go to the hairdresser in the week before the party to be cut. A new hairstyle in combination with a new outfit: you are ready for it!
Properly rest!
Go to bed early in the week before the party to avoid having enough rest on the day of the party and therefore can not keep up all day / evening.
On the day of the party
Preparing food and drinks
Make sure everything is ready when you take care of the snacks and drinks for the party. Put all glasses, dishes, cutlery, etc. on a table, prepare the snacks and put food and drinks cold (if this has not yet been done). Provide enough ice cubes on hot days to cool drinks.
Preparing for the party
Put on your party clothes just before the start of the party. If you have to prepare before the party, it is not convenient to do this in your party clothing. That way your new clothes will not get dirty at any rate.
Tip: Do not apply your hair and any make-up until after you have put on your party dress. Then your outerwear will not be smeared with make-up and your hair will not get confused.
Tip: Take money, cards and personal items in a small bag when the party is at a remote location. Then you do not have to carry a big bag and you still have the most important things at hand.
Enjoy!
You have worked long to the party and put a lot of time and effort into it. Enjoy this moment completely!
After the party
Cleaning the location
In a remote location, the cleaning is often at the expense and you are not personally responsible for this. If you celebrate the party at home, you are responsible for cleaning yourself. Ask if a number of people can help you with this. Then you're done faster and with some music it can even be very nice!
Send thank you cards
Send your guests a thank you card for a maximum of 6 weeks after the party . With this card you thank the guests for their arrival and the gifts. You can also add a small gift to the party that reminds you of the party.

---
Company Details

Service Type
Provider Name
Golden Venues
,
13850-A Ballantyne Corporate PL Suite 500
,
Charlotte
,
NC
-
28277
,
Telephone No.(704) 761-7742
Area Served
About
Golden Venues is one of the best event planner in Charlotte NC that has gained enough experience in successfully organizing over 5000 weddings, parties, and events.