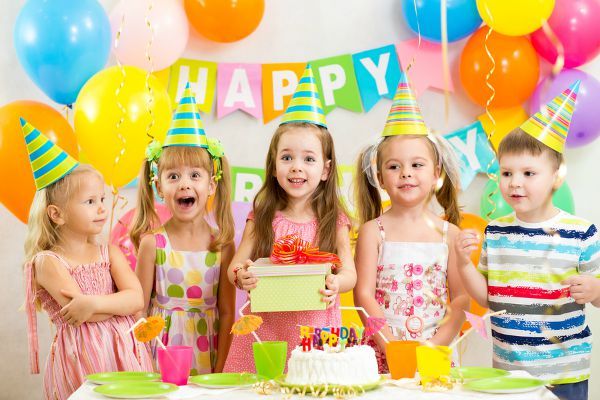 Where some people always give the best parties, others do not seem to be great hosts. But everyone can organize fun parties! With good preparation and party planning every party succeeds and you also have fun yourself. Think of the type of party, choose the date, create lists with guests, messages and what to do, invitations and so on. Or visit https://goldenvenues.com to hire a professional party planner.
Kind of party
Parties come in all shapes and sizes: from simple birthday parties to wedding parties, from a housewarming to a graduation party, from children's parties to a luxurious gala dinner. The first question you should ask yourself is: what kind of party should it be? Is there a theme? Is there a dress code? Become formal, informal or something in between? In principle there are four types of parties:
An open house, for example for a housewarming. You give the guests a specific time period during which they can come along.
A cocktail party, for example a simple graduation party where you serve drinks and snacks.
A coffee with cake party, for example a traditional birthday party with coffee, cake and other drinks and snacks on the table.
A dinner, at the table or with a buffet. This can be any possible meal: breakfast, lunch, brunch or dinner.
Children's parties
Although children's parties are of course very different from those for adults, the preparation is not that different. Never forget that it is a party for the children, so they can help with choices about theme, food and decoration. Of course they can also make invitations themselves. Do not ask too many children to visit, equal to the age of the child. If you go somewhere (for example the park or swimming pool), ask others to come along. Let the children help with the food, for example by decorating cake with edible decoration such as silver balls, whipped cream, M & Ms, etc. Instead of giving away a candy bag, you can all do something tinkering and give that, for example placemats or a photo frame with a group photo of all guests. That is also a lasting memory. Children do not need luxury parties,
Date
Birthday parties obviously have a fixed date, but nothing prevents you from moving the whole thing. You then have more time for preparation and if your guests come from afar, they have plenty of time for the trip. Try to keep it close to your actual birthday, such as the weekend before or after. It feels strange to be congratulated one month after the event?
Depending on the type of party you have in mind, you can choose a day or evening. A weekday evening offers a quieter party that does not go on until the wee hours, because the alarm clock is going on again the next morning. Friday night is a logical choice, but offers little preparation time if you work full-time yourself. Also guests may have to hurry. Saturday evening is a better choice, but know that the competition is bigger on such an evening. Many people already have other parties or obligations. Sunday is ideal for a party in the late morning or afternoon, for example a brunch. In warmer months you can easily move the party outside and you have sufficient preparation time. Because the workweek starts for your guests, they leave early enough to give you the time to clean up.
Besides the day you also have to take into account the season. Before the start of the summer, many people have closing parties such as barbecues and in December there are already so many parties. Also keep an eye on the calendar if you are not a sports fan yourself. You do not want to plan a party on the day that the Dutch national team may be in the final? Unless you want your guests not to show up or sit around the television all the time, these kinds of sporting moments are best avoided.
Three lists
As planning for your party you have to make three lists.
The first list is the guest list. This is the most important list, because if you do not know the number of guests, you can not plan well. If it is not immediately clear whether the children are allowed to come along, be very clear about this. Nothing is worse for children than a party for adults and it embarrasses the parents. Try to get a varied group together, unless of course your goal is to pick up shared memories. If it is a dinner, plan where the guests sit down. Separate sets and put strangers with similar characters or interests side by side.
List two is the shopping list. Of course you put drinks and snacks that you want to get, but also other necessities such as decoration. When planning the food or snacks, also take into account the space available in the refrigerator and freezer. Especially for larger parties you should also think of tableware, tablecloths, serving dishes, chairs, napkins, etc. Instead of buying, you can also borrow from friends and neighbors or even hire catering companies. After all, what do you have to do with the rest of your life with 50 cake plates? Consider the possibility of using disposable cutlery boards and cups. Nowadays you can get great stuff that does not evoke the idea of ??a failed camping trip. Choose paper plates, but plastic cups. Unless it is a formal party, few people will have trouble with this.
The third list is your to-do list. Put all the things you need to do in preparation for the party and plan for it now. Would you like to make one or more cakes yourself? Then consider how much time this will take and whether this will succeed. Are you afraid that you are in time trouble, then realize that everyone loves cake from the store or from the bakery. When can you do the shopping? If you want to buy special clothes for the party, when can you do that? Do you have a few hours before the party to prepare the space, prepare snacks or food, prepare drinks, etc.? If not, you have to schedule time the day before. How much time do you need on the day itself to be absorbed? With a good to-do list you will not forget anything and you will not run like crazy in the round at the last minute.
The advantage of these lists is that you can keep them for the next time!
Invitations
Maybe not necessary for your birthday party, but for other parties it is very useful to send invitations. If you do this with the post, this offers people better grip than by e-mail, because they have the invitation right in their hands. Of course you can also make a call, but you often hang on the line longer than you want.
The invitation must state:
Date, time, location
Reason for the party
Type of party: lunch, brunch, dinner, open house, etc.
Whether you expect a response for a certain date with your phone number
Whether you can bring a date / introducee (e)
Whether the children can be taken along: children welcome or just for adults.
Other instructions such as dress code and directions.
Usually an invitation is sufficient two weeks in advance, but for formal occasions four or even six weeks are suitable.
Food and snacks
Keep in mind the following in your planning:
Simple is better. It saves you in preparation and more guests will like it.
Avoid "fragile" food that requires a lot of space in the refrigerator.
Have enough. Nothing is worse than having too little food. You can freeze leftovers or even give them to guests.
Make sure you have things that you and your family like, because it may be on your menu for a long time.
If a dish requires a lot of preparation, make it only if you are sure that you have time.
Compare the recipes of the dishes and see if you need the same for several, for example pressed garlic. You can do all that at the same time.
Choose light hors d'oeuvres before the meal otherwise no one has more room for the main course.
Make everything the day before or at least as much as possible. You do not want to spend half the time in the kitchen during your birthday party? So choose a dessert where little more needs to be done and prepare the rice, pasta or potatoes.
Should you have to prepare something during the party, then make all preparations. For example, put the ingredients weighed away in small dishes.
If you are preparing something that needs to be served warm, keep in mind the warm-up time.
A barbecue is nice, a stomach flu is not. Keep all food cool or hot and keep work places clean.
Provide shade over food at an outdoor party. You avoid bacteria and the food looks more appetizing for longer.
Keep in mind the preferences of your guests. Offer vegetarian options and low-calorie snacks for people who want to watch their line.
Unless you have a wild party in mind, keep the alcohol limited. Consider putting someone at the bar so that nothing gets out of hand.
Presentation and decoration
To make the party even smoother and better, good presentation and decorations are important.
Present food in an attractive way. This can be reasonably easy with garnish such as parsley, fruit, whipped cream or cut vegetables. Put fresh flowers on the table or other green grasses or leaves from the garden. You do not have to buy a vase, but use what you have, such as a teapot. If it does not look good, you can always put a cloth around it. A fruit and vegetable basket can also work very well. The same applies to serving dishes: you can always use ordinary plates. If you really fall short, consider buying things instead of buying for this one time. Partylights are fun, but you do not have to buy them yourself if you can borrow. If you have prepared special dishes, you can make cards to put in so that you do not have to answer the question one hundred times a night. "
Do not forget the practical things like trash cans for a garden party. You can also place large containers for a buffet where everyone can put in the plates and cutlery. That saves a lot in cleaning up and is more empty during the party itself than everywhere empty plates. Especially if there are many guests, it is good to have enough clean towels on the toilet. Is there enough space for coats? Try to avoid putting them on the bed, because then large mess or confusion can occur. Rent or loan more extra coat hangers.
If you opt for a theme party, presentation and decoration is extremely important. Go for big mugs at a medieval party or cocktails with umbrellas at a Hawaii party. Decorate the environment properly, for example with inflatable palm trees, a hammock, flower wreaths, etc. Rent or loan unless you do this annually.
Set up and clean up
It is not that important for a small party, but if you expect a lot of people or have limited space, think carefully about how you divide the room. Keep the bar and the buffet away from places where people often come like doors. Do not use the kitchen for this, because then your guests are always in the way when you need to be at the fridge. If you do not have room for a bar, do not offer too much choice in drinks, for example wine and soft drinks. Put tables with snacks or drinks away from the wall and people can be there from both sides. If you really do not have enough room, clean the room temporarily or slide things aside. If people come by car, try to arrange parking places: ask the neighbors.
Cleaning is easiest with good preparation. If accidents happen with drinks or food, clean up as soon as possible. Have already prepared a cloth for this. Put extra large garbage bags in the waste bins, because people keep on throwing things when it is full. When the party is over, clear all the junk first. If you do not have a puff for washing up, put everything in a soapy water.

---
Company Details

Service Type
Provider Name
Golden Venues
,
13850-A Ballantyne Corporate PL Suite 500
,
Charlotte
,
NC
-
28277
,
Telephone No.(704) 761-7742
Area Served
About
Golden Venues is one of the best event planner in Charlotte NC that has gained enough experience in successfully organizing over 5000 weddings, parties, and events.