May we amaze you with Golden Venues? We are an organization agency that 'understands' your needs for event planning.
Complete, fast and personal. Your wedding party, birthday party, company or marketing event will be an unforgettable experience. How?
We are pure and transparent. Rare features that help with excellent preparation, budgeting, and organization.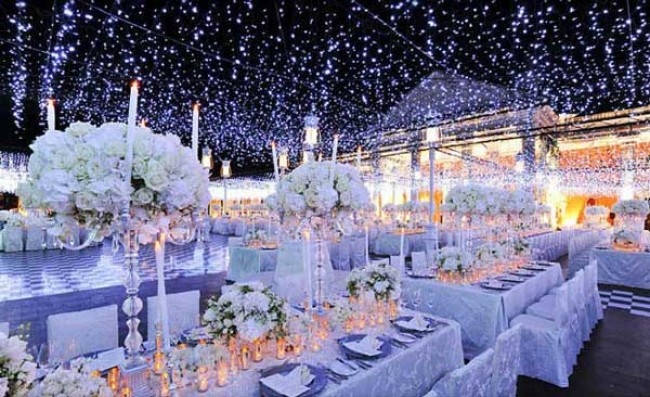 A really good event lingers between the ears. Not for just a day or two … but years. Its a Matter of experience and just a little more to do your best.
We create exclusive events with maximum effect. Hand-made, enthusiastic and innovative. That makes a big difference. Everything is seen and experienced? Of course not. Life is too short and we too proud. And Pure.
---
Address
13850-A Ballantyne Corporate PL
Suite 500
Charlotte, North Carolina 28277
Ph. No. – (704) 761-7742
Timing – 9 Am to 5 Pm (Monday to Friday)
---
You want to organize a memorable event? Step-by-step…
Coffee with you or with us? Getting to know and listening.
We absorb every detail and every consideration. We will go through the entire event with you. Filling and thinking sometimes on the spot. Grinding and supplementing can always be done later. We allow creativity and daring.
First quote. Pop! Like our idea with budget indication.
All parts and thoughts in a row. Free, but irresistible. That is how we are. Now shooting and complimenting begins. We keep the ingenious ideas … we adjust the rest until it is almost perfect.
Second and often final offer
Usually, this is the real bull's eye. But that is not necessary.
Scenario
It's about the details. Clear and sharp.
Event
At these moments we are at our best. We grow on such a day. For us, the day is not over until the last one has the key in the lock to close. And we are always. With a big smile. Because that is the kick and the reason why we have chosen this craft.
The day after
And then it is not over yet. The last bits, the last stuff, the final tasks of the script. A good event always simmers.
Evaluation
It is over. We discuss the event freshly. Have the goals been achieved? Were you satisfied? What were the reactions? Have we been able to surprise you with an event organization that goes so far beyond the US standard. We hope so. Because we prefer not to be a one-night stand customer. We want more and more often and that is almost always the case.

---
Our Event Management Services In Charlotte NC
We are a premier service provider of some of the best event planners in Charlotte NC. Event organizers provided by us are specialized in handling various types of events such as,
Wedding Planner
Golden Venues has a wide network of wedding planners who understand your requirements and arrange the best possible wedding in your budget.
Party Planner
Golden Venues can help you in finding a party planner with which we can make an inventory of your wishes and help you to make it an unforgettable party.
---
Under party planning, we manage various parties such as
BIRTHDAY PARTY PLANNER – SWEET 16 PARTY PLANNER – HALLOWEEN PARTY PLANNER – BACHELOR PARTY PLANNER – BABY SHOWER PARTY PLANNER – GRADUATION PARTY PLANNER – CORPORATE EVENT PLANNER
---
BEST EVENT VENUES IN CHARLOTTE NC
Trying to find the ideal venue for your next events in Charlotte NC? Whether you need a perfect place to organize a wedding event, celebrations, parties or are looking for the perfect business conference place. Golden Venues is your Answer
We are a service provider that has been tied up with some of the best and beautiful venues in Charlotte NC. Our affiliates have extremely talented events preparing the team will take care of the details no matter what you envisage. Catering, layouts and audiovisual, we make conferences and occasions smooth and effective. Your group/guest will be able to enjoy numerous activities and events at the excellent locations we provide.
We offer venues for various parties and event such as
Wedding Venues Charlotte NC
We search out the best wedding venue in Charlotte NC that can make your wedding day memorable in an affordable budget.
Party Venues In Charlotte NC
We have been serving the residents of Charlotte by providing them with some of the best & cheap party venues in Charlotte NC.
Event Spaces In Charlotte NC
We provide elegant event venues in Charlotte NC that can transform your simple event into a memorable day.
Birthday Party Venues Charlotte NC
No matter the size of the party, whether it's a large or small, we have birthday party venues for every size of the party.
Business Party Venues Charlotte NC
Surprise your colleagues or guests with an impressive business event venues that Golden Venue has to offer you.
Banquet Halls In Charlotte NC
Golden Venues is a service provider that helps you to find an affordable and cheap banquet hall in Charlotte NC for your party in Charlotte.
---
An event with Golden Venues makes you and your bottom line look great! We offer one of the area's best and lowest venues for your events and parties. Golden Venues is affordable, accessible, and accommodating!
---
Company Details

Service Type
Provider Name
Golden Venues
,
13850-A Ballantyne Corporate PL Suite 500
,
Charlotte
,
NC
-
28277
,
Telephone No.(704) 761-7742
Area Served
About
Golden Venues is one of the best event planners in Charlotte NC, gaining experience through successfully organizing numerous weddings, parties, and events.