Getting married walking through the beautiful parks of Charlotte. Say your vows on the top floor of a lighthouse. Or maybe that romantic ceremony you thought was only possible in movies. You decide exactly how your wedding is going to look like but actually don't have ideas to make it possible. This is going to make you search for a professional wedding planner that can help you in turning your dream wedding into reality.
Golden Venues has years of experience in organizing successful weddings in Charlotte and nearby suburbs. No matter who you are, what kind of wedding you want and what is your budget, Golden Venues has a wide network of wedding planners who understand your requirements and arrange the best possible wedding in your budget. As your wedding planner, we take all your stress and there is only one thing ledit for you, enjoy the wedding.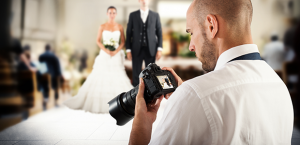 How we proceed with wedding planner in Charlotte NC
You fill up our no obligation quotation form
We receive your requirement and look out for some of the best wedding planners in your city
Our wedding planner arranges a meeting with you to confirm your requirements formally
Based on you told to our planner, we suggest the suppliers that fit these requirements
We plan an appointment with the supplier
We assist with price negotiation and draft contracts
We manage your budget to keep the expenses under control
We prepare a detailed script and timeline
2 weeks prior to wedding, our planner make final discussion on any changes or up-gradation required
On wedding day, our planner will be available full for your support as a master of ceremony and contact person for your guests
While you are on honeymoon, we handle the aftermaths
Organizing a wedding takes Golden Venues around 70 hours. Yet every wedding is different and some want to do more themselves than others. Based on the information provided, you will receive a customized offer with a clear hour indication. Please fill up the no-obligation form to get a free quote and get in contact with our wedding planners in Charlotte NC.

Company Details

Service Type
Provider Name
Golden Venues
,
13850-A Ballantyne Corporate PL Suite 500
,
Charlotte
,
NC
-
28277
,
Telephone No.(704) 761-7742
Area Served
About
Golden Venues is one of the best event planner in Charlotte NC that has gained enough experience in successfully organizing over 5000 weddings, parties, and events.